SUNSTEP was founded in 1997 at Stellenbosch University. The aim of this programme is to inspire learners for Science, Engineering and Technology (SET). We provide electronic kits, tools and practical training for learners and teachers.  This meets a need in theory based education systems.
SUNSTEP stands for Stellenbosch University Science Technology in Electronics Programme.  Schools can visit SUNSTEP for a workshop in Electronics and thereafter a presentation at the High Voltage Laboratory or a presentation in Renewable Energy.
SUNSTEP received awards at the Sasol TechnoX exhibition in 2016, 2017 and 2019.  Including 3rd prize in 2016 and 2nd prize in 2017. Since 1997 SUNSTEP provided 298 103 learners and 10 185 teachers across South Africa the opportunity to assemble an Electronic circuit kit.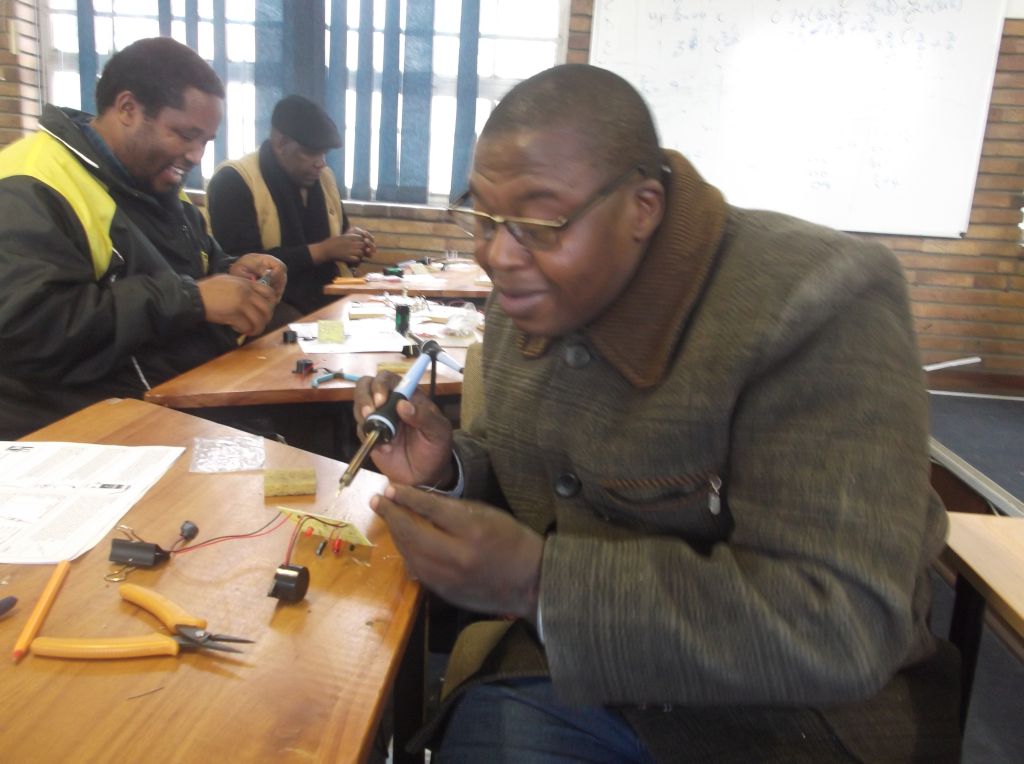 Inspire teachers and learners in Technology Engineering and Science  (SET

)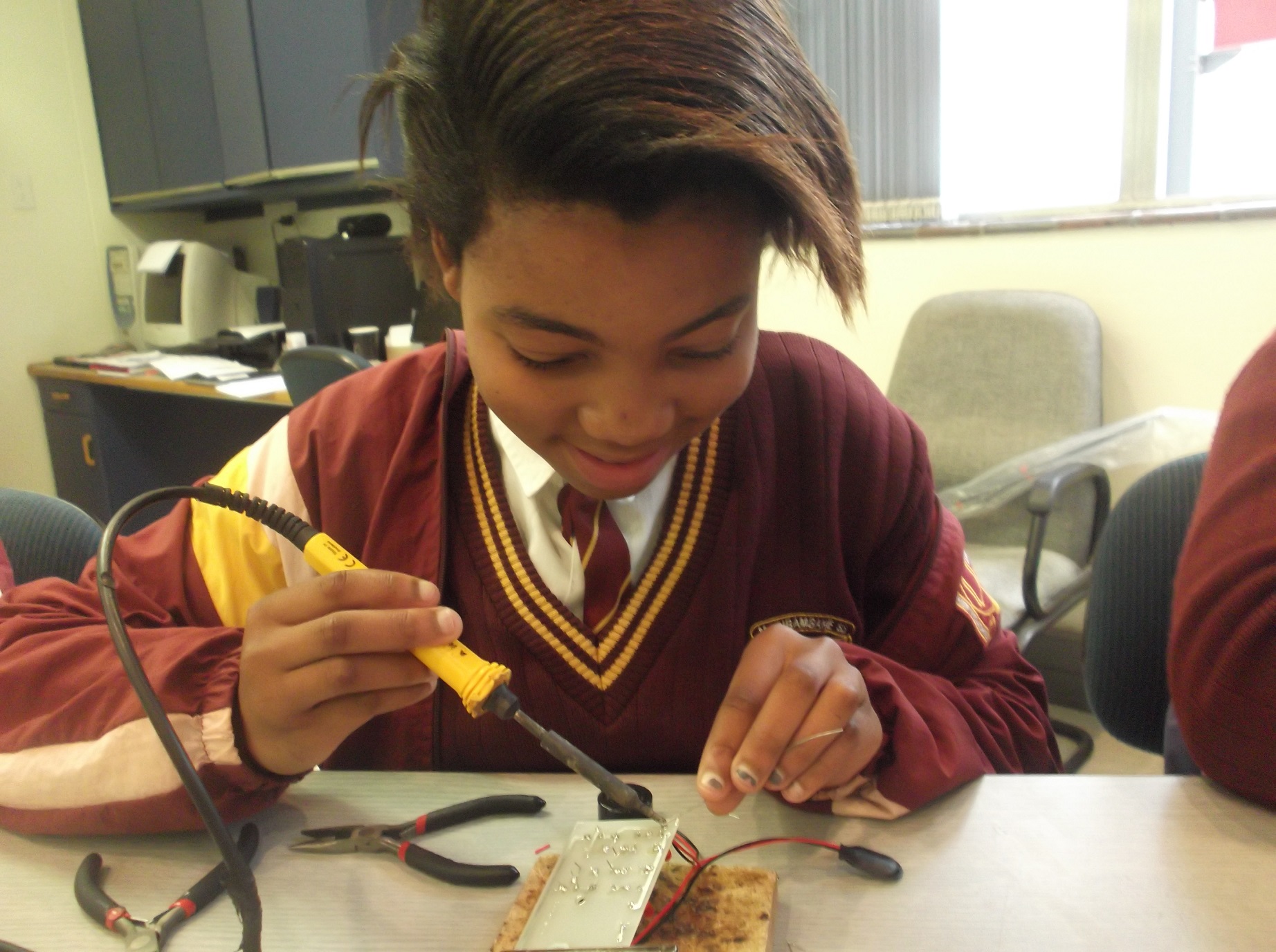 We train teachers and learners in systems in control. We introduce learners in the field of Electronics

Encourage learners in poor areas to pursue SET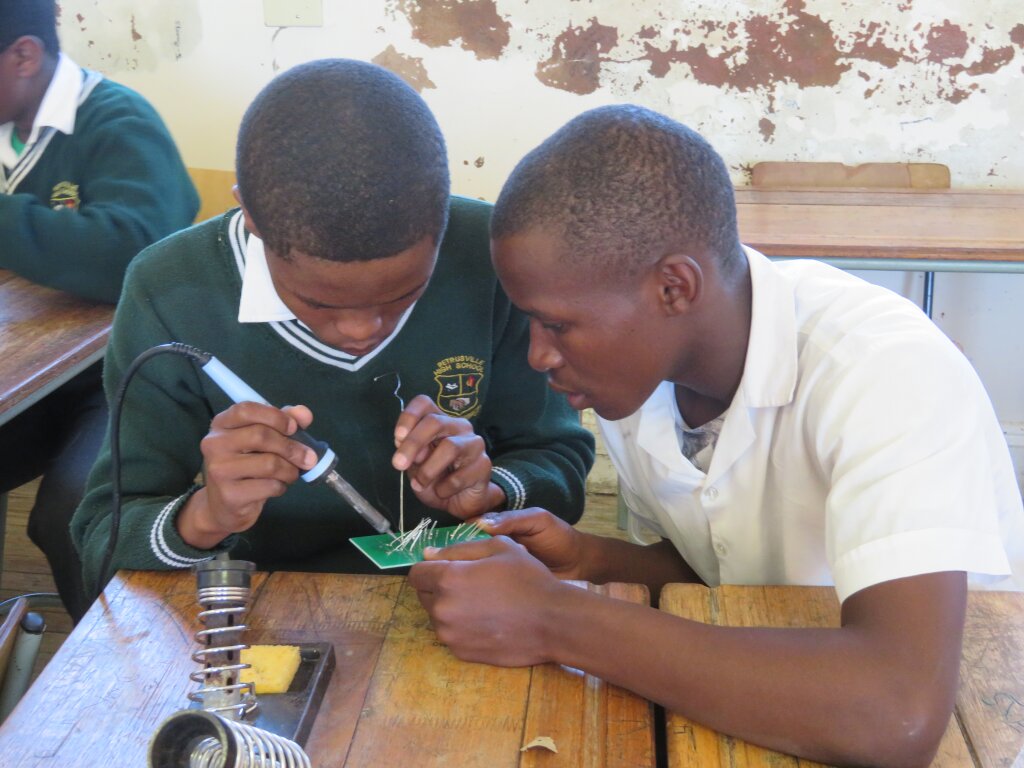 Inspiring learners to grow a passion for Electronics

CURRICULUM AND ASSESSMENT POLICY STATEMENT (CAPS)
Grade 7 term 3:
Simple Electrical circuits
Electromagnet
Assessment project mini PAT
Grade 8 term 4
Simple circuits with different input and output and control devices
Setup circuits using a range of components
Resistors in series and paralell
AND and OR logic gates
Grade 9 term 3
Resistors / cells in series | parallel
Ohm's law research
Components including resistors, diodes, LED's, transistors, capacitors, switches, buzzers
Assessment projects mini PAT
Mini PAT
Grade 7 learners will assemble an Electro Magnet with three experiments or a basic electrical circuit in series and parallel and the concepts will become crystal clear to them.  Grade 8 learners will do the AND/OR logic gates and switching conditions. Grade 9 learners will build kits demonstrating how simple electronic circuits and devices are used to make an output respond to an input signal. (e.g. resistors, light-emitting diodes, transistors, buzzers, push and magnetic switches, thermistors, light-dependent resistors.  Science Grades 10 to 12 will build electrical motors or electronic kits demonstrating the theory on capacitors and other electronic components.